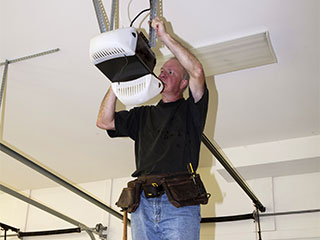 Your opener is essential when it comes to the successful ongoing operation of your garage door. Like many electro-mechanical systems, things can go wrong and require maintenance from time to time. We recommend trying to carry out the below tests from time to time to ensure your opener is still operating as it should and that of course, there are no unpredictable safety hazards on the horizon.
Why Check Your Sensors?
The opener sensors play a key role when it comes to ensuring your electric garage door is safe to use. If the sensors fail, it is important that you find out about this immediately so that you can take the action to remedy the situation. The job of your sensors is to ensure your door is not at risk of closing or an object or person in its path. Clearly, this is why it is dangerous to leave this problem unsolved.
Safety Sensor Test

The best way to do this is to test the sensors once every three months. Clean them to remove any dust and dirt in the first place and make sure that they are aligned and face each other precisely. Next, engage the opener to open the door. Place a piece of wood, a roll of kitchen paper or any other kind of solid free-standing object in front of one of the devices. Then use the remote control to initiate the closing of the door. The unit must not go down. If the door closes as usual, the safety sensors should be checked and fixed or replaced straight away.

Opener Force Test

This test is designed to reveal if the opener uses the optimal amount of force required for closing the door. You need to open the door and place an object underneath it so that it doesn't block the safety sensors. This can be a wood plank or a double ladder. Then you need to close the door with the opener as usual. Ideally, the unit should touch the object and reverse. If the door hits it hard, you should call an expert to adjust the force right away. If the problem is not fixed quickly, the motor, drive and tracks could become unnecessarily strained and reduce the overall life of the whole opener system.